Learn about our team and our Passion.
Our Miscanthus journey began in 2013. At the same time, the MiroPell brand was created.
André and Roland Schaumberger and his wife Elke Gültner were on their way to a trade fair in Cologne at the end of October. Since André and Roland came from a traditional farm, they instinctively observe what is going on out there in the fields. In fact, everything is already harvested at this time of the year. But on the way to Cologne they passed a field that had not yet been harvested.
From a distance, the fruit looked like reed grass. Roland - the older of the two Schaumberger brothers - did not let it rest and said to his brother: "Turn around – we are going there, now!".
In fact, after many inquiries, the three of them found the owner of the field. He explained to them, that Miscanthus grows on the shown field and that he heats his entire farm with this one hectare of Miscanthus.

Once planted, Miscanthus grows for up to 35 years, the field owner explained. The three travelers were enthusiastic about the demonstration. They continued their journey to the fair and at the same time began the research trip around the Miscanthus.
Today, one of the most climate-friendly plants in the world - our Miscanthus - grows sustainably on over 610 hbectares of farmland.
Miscanthus can be used in many ways and converts three times as much CO2 as forest during its growth period. This means that around 35 tons of good, clean air can be obtained per hectare per year, which benefits the entire ecosystem.
What stands behind MiroPell?
MiroPell the litter: 100 percent natural product, 100 percent sustainable, 100 percent for the benefit of the animal. MiroPell has the best requirements for your barn. With specialists we have developed the ideal bedding pellets for horses, chickens, small animals and cats. To close the value chain, we even process horse manure into natural fertilizer pellets. MiroPell contributes to the welfare and health of your animals. It is important to us that your animal already has a "healthy bed/stall".
After all, where do we humans spend most of our time? Exactly in bed or at home - and it's the same with our darlings. Do you like having bad sleep? Probably not, so don't skimp on the right healthy bedding. Chronically ill animals can also regain well-being on MiroPell. Coughs, hoof problems or even heaviness can be improved with our MiroPell litter.
Because our pellets are additionally dedusted three times using a special process. Because we think not only of the animal, but also of the people: With MiroPell as litter you save a lot of time when manure. You can spend this time with your beloved animal.
In addition, the manure volume is reduced, so that you have to invest less money in disposal. Miscanthus is also a renewable raw material. We plant the rhizome once in the ground. It then grows there for around 35 years. We only have to drive heavy equipment onto our fields once a year for harvest. Because the plants are harvested in the spring rather than the fall, they provide a peaceful retreat for wildlife year-round.
"Your animal loves it!" The well-being of our customers and their animals is our top priority. Our miscanthus pellets are subject to strict quality controls. Only pure natural substances and gentle pelleting are used. MiroPell litter is therefore natural, soft, absorbent, pH-neutral and germ-free.
We grow fairly and in a controlled manner. Our trained, German farmers pay great attention to our most important asset on this planet - the topsoil. Our Miscanthus is also not treated with herbicides and pesticides. With the Agronaro cooperative, we are actively committed to environmental protection, climate protection and the health of humans and animals. For our generation, the children and grandchildren, we want to leave an ecological footprint.
We grow food hemp on our other cooperative land. Food hemp also converts several tons of CO2 per hectare and year. We also grow lupins, oats and spelt. Great fruits beneficial to human health.
Nature, sustainability, health and the welfare of animals and people are important to the Agronaro cooperative. After we had dealt extensively with the C-4 grass Miscanthus and its outstanding ecological properties, it was immediately clear to us: This plant is definitely too good to be burned. After researching and developing the pellets, we finally grew the renewable raw material miscanthus on our own land. We first tested our miscanthus pellets among friends and acquaintances with a cowboy and our farrier. They gave us the appropriate impetus with which we were able to further develop our Miscanthus product. Finally, we called in specialists for fine-tuning. With the help of all those involved, our MiroPell Pellets product, which focuses on the health and well-being of the animals, was created.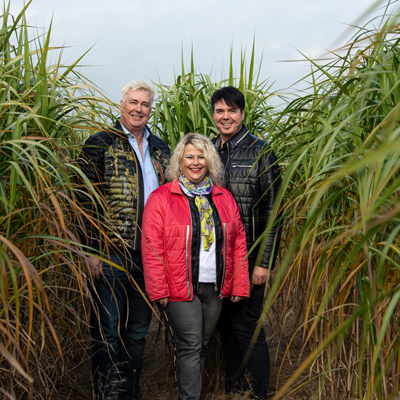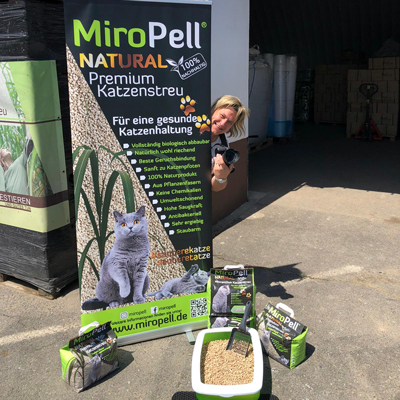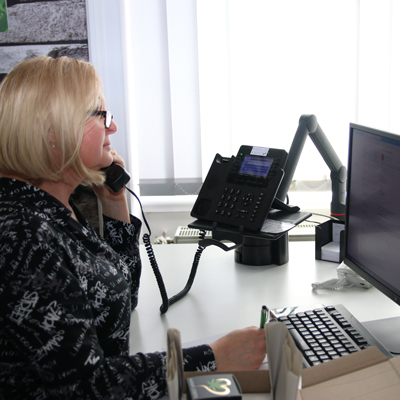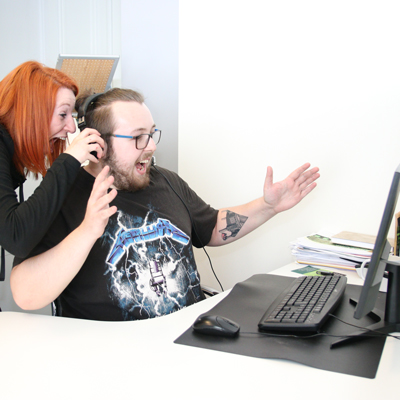 From cultivation to processing to sale.